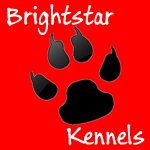 ---
Welcome to Brightstar Kennels, home of the best French Bulldogs you will find this side of the Arkansas River. All of our dogs are raised here on our Colorado ranch that has been in the family for over 100 years. Our passion and love for the French Bulldogs led us to raise them for others to enjoy as much as we do. Feel free to browse our website and let us know when you find something you like.


Updated: 09/14/14 @ 5:36 pm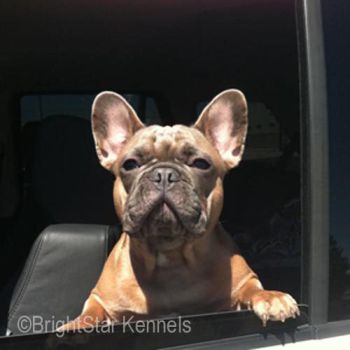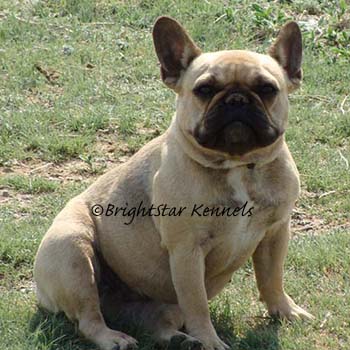 Meet the French Bulldog!
The French Bulldog is a small breed of domestic dog. "Frenchies" were bred in the 1800s by lace makers first in England then in France when displaced by the Industrial Revolution. The French Bulldog is a sturdy, compact, stocky little dog, with a large square head that has a rounded forehead. The bat ears stand erect, are broad at the base narrowing in a triangular shape and rounded at the tips. The tail is either straight or corkscrew. The French Bulldog is a pleasant, easy-care companion who is playful, alert and affectionate. It is enthusiastic and lively, without being yappy and loud. Curious, sweet and absolutely hilarious, it has a very comical personality and loves to clown around. Their short face does cause their breathing to be less efficient than long nosed breeds. The French bulldog also requires cool areas out of the heat.
Copyright © Ron Ebright 2014